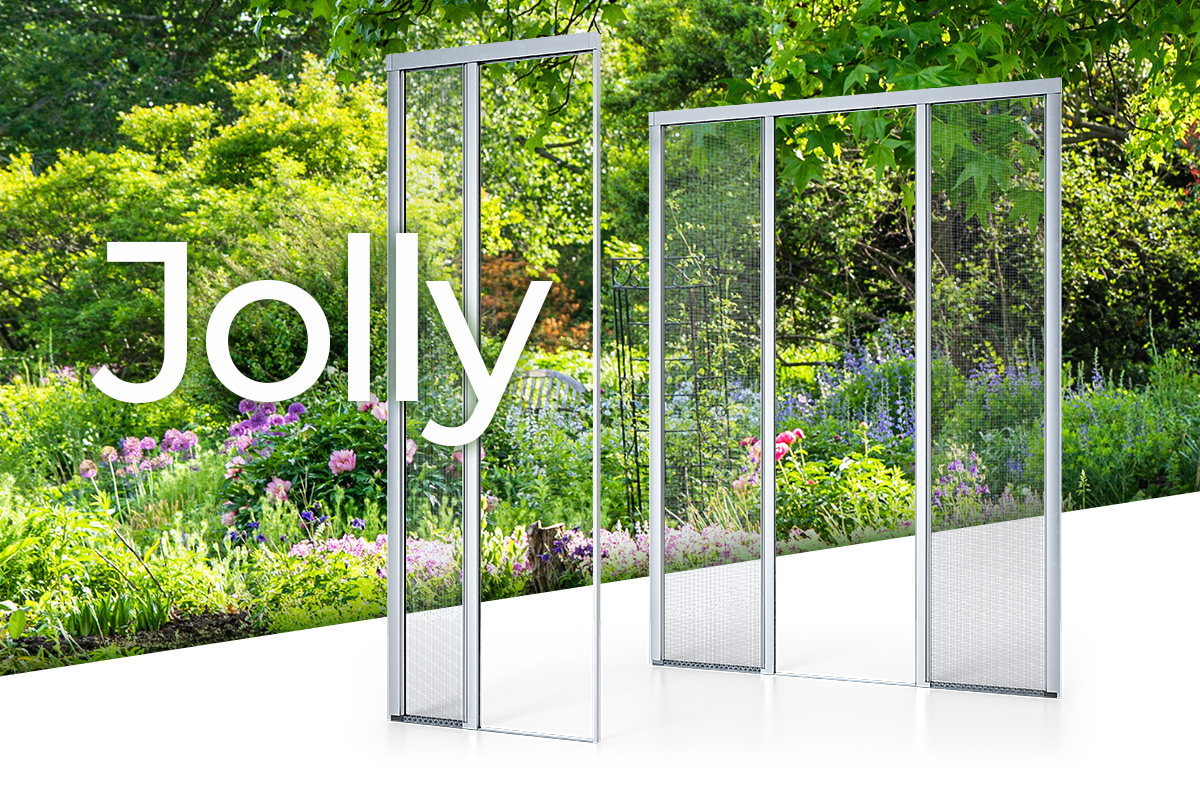 The joy of trouble-free use. A pleasure to watch how it fits perfectly with the elegant interior design of the living room. This is how you can briefly describe Jolly, the new mosquito net.
The latest proposal in the Eko-Okna catalogue has an ergonomic grip that runs through the entire handle and ensures comfortable opening and closing, even in the case of children.
"The mosquito net is ideal for passage windows that illuminate the interior. It is also perfect for patio doors with a straight threshold. Jolly was created for rooms that we use often. Its low, half-centimetre floor strip ensures safety and comfort when entering the terrace or balcony" Wioleta Wierzbicka, director of the production of mosquito nets and screens at Eko-Okna, enumerates the advantages.
Working with the mechanism is extremely easy, despite the use of retracting springs. Thanks to bayonet clips, assembly and disassembly of the Jolly is extremely quick.
The mosquito net, apart from the comfort of use and aesthetics, also guarantees tightness and stabilisation. It has tracks that hide in the side profile. The mesh is made of strong fibreglass and comes in black and grey. The frame is made of extruded aluminium. It can be painted in selected colours from the RAL palette or wood-like shades.
The maximum available width of the frame is 1600 mm. The height is between 1400 mm and 2800 mm. Note that the height must be greater than the width.
Detailed information about the product and its variants is available from the sales department. Please contact us to learn about the offer and check their availability.