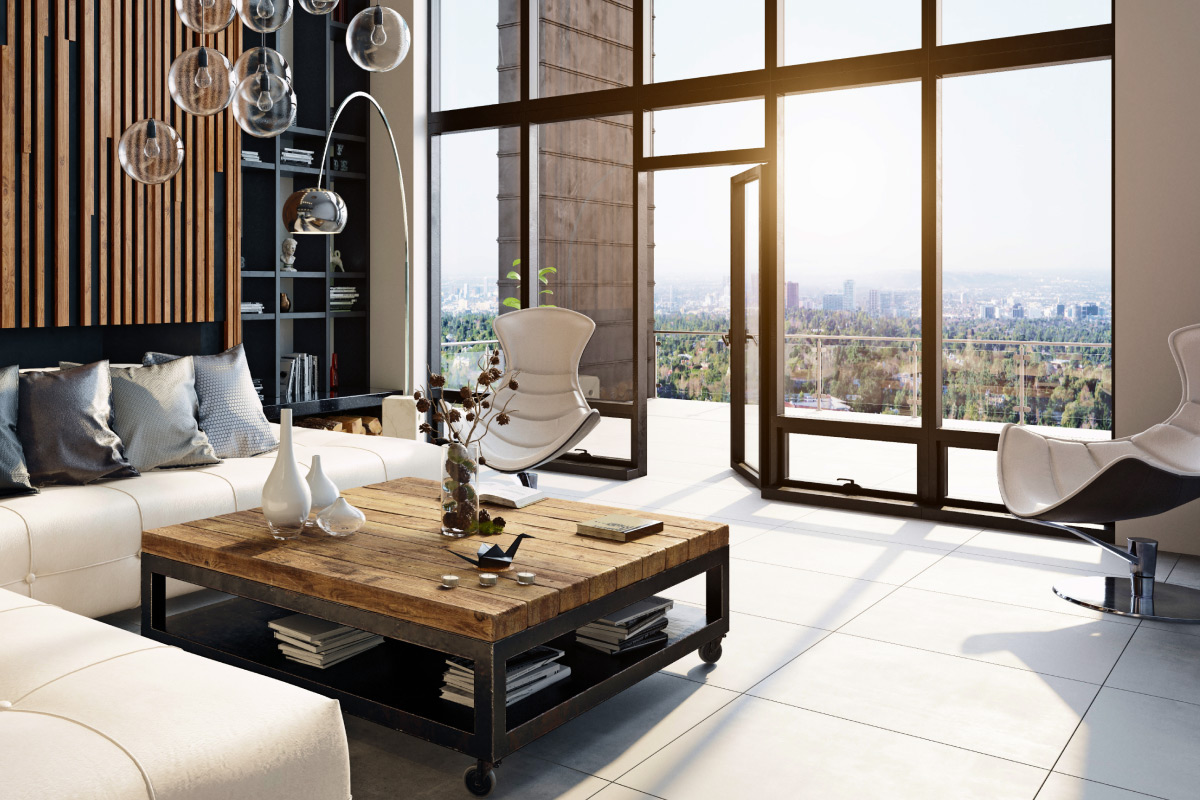 The latest aluminium window and door system with thermal insulation combines futuristic style, functionality and safety.
CS 77 has been designed to meet the highest standards of thermal and acoustic insulation. It is available in three thermal versions: standard, warm HI and the warmest HI+. Thanks to this, you can adjust the selection to individual needs and requirements. What's more, it is possible to use triple glazing packages, which increases thermal insulation and translates into energy savings. In FIX type windows, the glazing can be made from the outside, which facilitates cleaning and maintenance.
For people who expect increased durability and resistance to damage, aluminium profiles can be made in a pre-anodized coating, which is more resistant than basic solutions.
CS 77 is also a unique aesthetic that will perfectly match any type of building. Another advantage of the aluminium system is the fact that the profiles can be varnished in all colours from the RAL palette, which gives unlimited arrangement possibilities. Thanks to this, you can adjust the colours to individual needs and tastes and compose windows and doors with other elements of the equipment or the facade of the building.