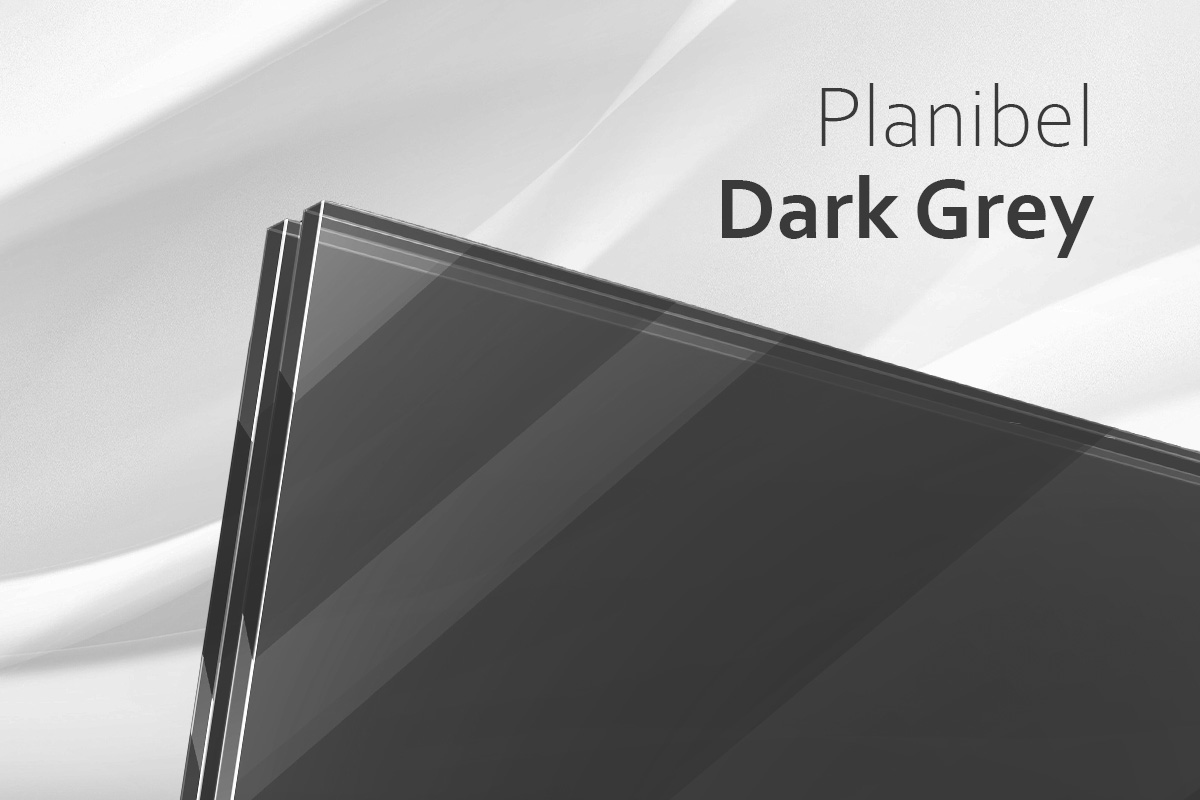 Planibel Dark Grey glass is another novelty in the Eko-Okna's offer. It is a sheet of glass with a thickness of 6 mm, which can be mounted in an almost unlimited number of places. Thanks to the dark colour and low translucency, it allows you to create an intimate atmosphere.
Planibel Dark Gray is manufactured in Europe from the highest quality materials. The glass is coloured in the mass, not on the surface, thanks to which the colour is intense and does not fade. The use of panels with the already mentioned universal thickness of 6 mm helps to create walls from them, but also windows in the entrance door.
The distinguishing feature of this proposal is undeniably the colour. Anthracite has been fashionable for several years, because it perfectly harmonises with the minimalist aesthetics in which interiors are decorated. It is also a very practical shade, because it matches most other colours, and additionally, dirt is not visible on it. Dark grey in the glass adds privacy, which is often difficult to obtain in small areas of modern homes and offices.
"These glass panes can be used in effective front door transoms, they perfectly match the Ekoline line. They will also look great in the currently fashionable shower cabins without shower trays or railings in buildings with a modern character," says Marzena Bauerek, Eko-Okna's marketing department manager. "We recommend these ideas to our business partners, but on the Internet we see alternative applications of this glass in tables, shelves or cabinet doors. Planibel Dark Gray is the answer to the needs of today's highly personalised interior design market," she adds.
This product is also characterised by a large number of reworks that can be made on the surface. In addition, the glass can be tempered to increase its resistance to mechanical damage and temperature changes by up to nine times compared to the base version.
To get to know the offer and check the availability of this product, please contact the sales department.