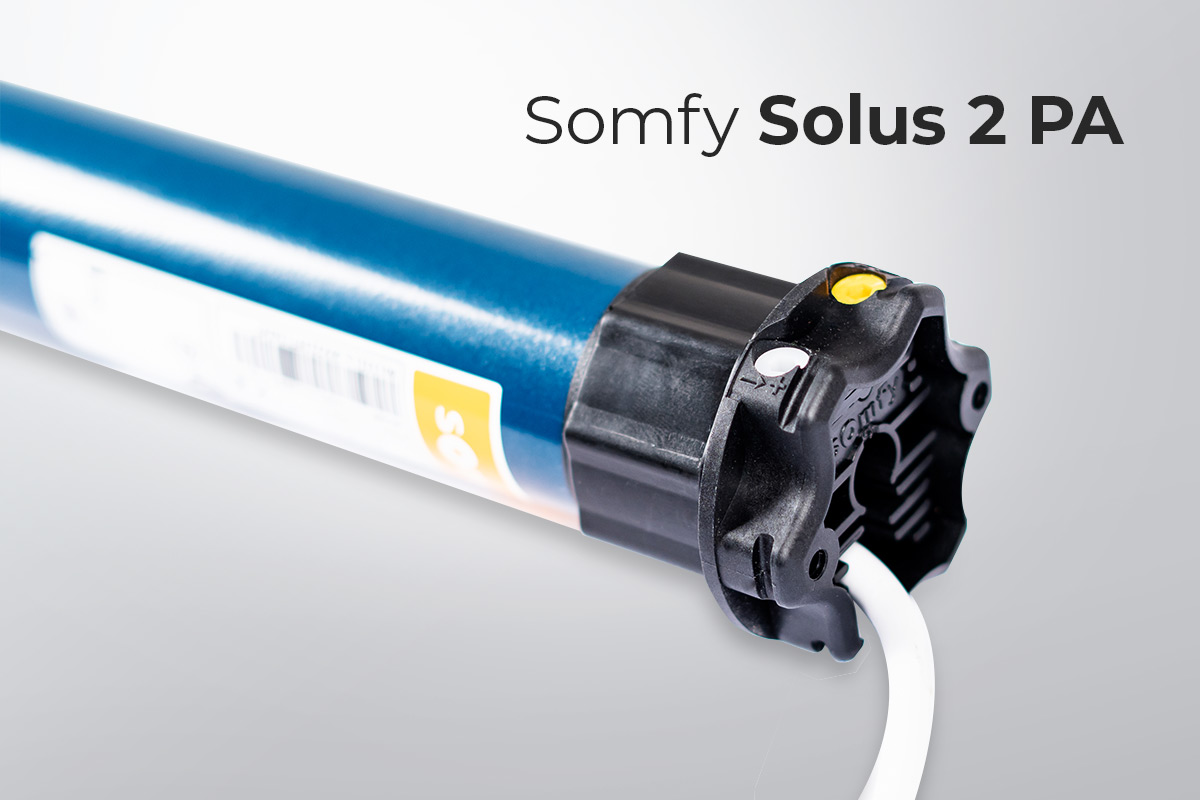 With our customers and the ever-changing market in mind, we are expanding our range with the Solus 2 PA. It is a wired motor from the renowned Somfy brand.
Solus 2 PA is a 50-series wired motor, a cheaper alternative to the popular Ilmo 2. It is a perfect option for customers aiming for reputable and uncomplicated solutions. The new product is ideal for blinds and shutters in smart home systems.
Thanks to its manual end position setting, the Solus 2 PA is easy to operate and can be conveniently integrated into an existing smart home control system. It is compatible with fi50 and fi60 winding tubes, and the minimum required blind width is 620 mm. The units come in 6 Nm, 10 Nm and 15 Nm power options.
The launch of the new motor is excellent news for customers looking for attractively priced, reliable products. The Solus 2 PA is a cheaper but equally capable alternative to Somfy's more expensive motors. With its robust design, this product is an excellent option for those seeking reliable and long-lasting motors for their blinds and shutters.